Fastermessage
The world at your fingertips
Send personalized professional SMS messages
everywhere in the world.
Create an account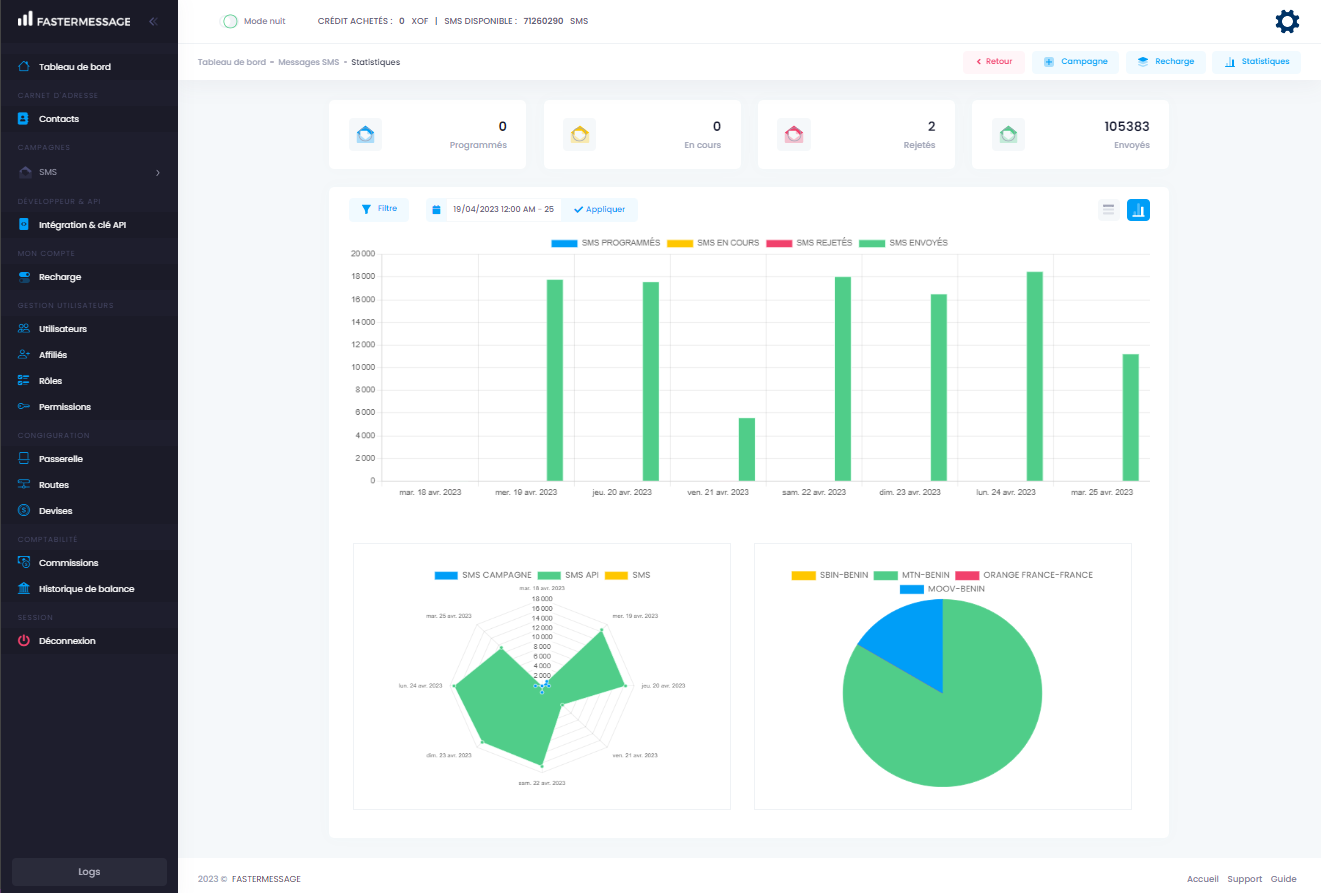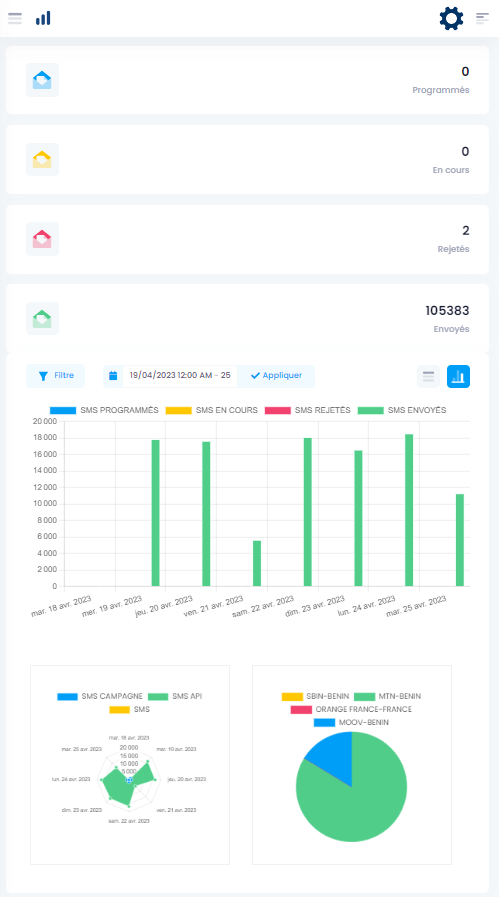 Harness the power of SMS in one application
Notification services
Integrate real-time notifications into your applications to keep your customers informed of significant events. These events may include financial transactions, reminders, or updates to share with your users.
Two-factor authentication
Enhance the security of your mobile and web applications by sending authentication tokens via SMS. This method has proven to be both useful and crucial in verifying your service users.
Bulk SMS sending
To effectively communicate with your users, use our interface or add text messaging to your mobile or web application through our reliable Bulk SMS API for sending SMS to a large number of phone numbers.
Stay in touch with your customers
Daily interaction with the customer ensures maintaining a good customer relationship and contributes to the quality of customer service.
Delivery reports
---
We handle the processing and sharing of delivery receipts that we receive from operators to your applications for all SMS messages sent via our APIs.
Message queue
---
Our gateways can simultaneously handle thousands of message sending requests, ensuring reliable delivery of your SMS messages.
Real-time analysis
---
Our dashboard allows you to track your various sending activities, delivery rates, and quickly resolve any anomalies.
Do you have any
questions

?

Not sure how Fastermessage can help you? Wondering why choose us?

Here are the answers to some of the most frequently asked questions from our customers.